Working Mechanism
Programmable Logic Controller (PLC) is a specialized digital computer commonly used for industrial automation. PLC receives information from input devices or various sensors, processes the data, and triggers outputs based on programmed parameters and instructions stored in the memory. It can process huge amount of inputs and outputs in different forms of signals, either analog or digital; input devices might include sensors, switches, and meters, while outputs might include relays, lights, valves, and drives. It could be adaptable to almost all devices, automated machinery and power control unit in harsh industrial environments with strong anti-interference ability. Its flexibility and highly reliable performance make it a robust control solution for many industries.
Human Machine Interface (HMI) is an operator interface with a touchscreen panel. In order to communicate with the PLC in real time, users need an HMI device. It can be used in the control room or on-site closer to the process enable users to read operations data and input process variables to the PLC.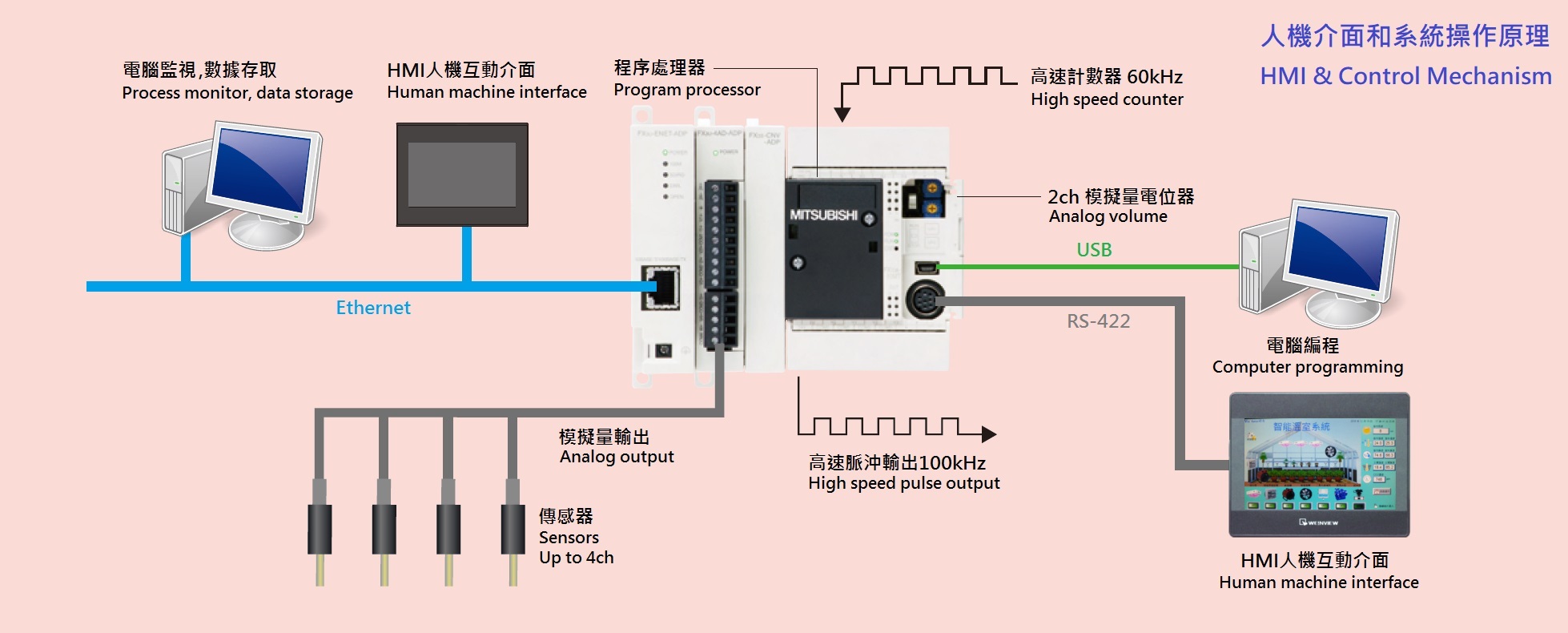 Through the touchscreen panel to give instructions to PLC, the program written according to customer requirements will be executed to perform environmental monitoring, timing, motion control, automatically start and stop processes, generate alarms, centralized management of multiple inputs & outputs. This working platform almost applicable to all types of mechanical and electrical systems.